Some of our clients prefer to remain incognito as the projects that we are working on with them are commercially sensitive.
"He has an excellent sense of the market"
Marquis Broadcast

Marquis creates media integration software products for the data-intensive and challenging requirements of today's fast-paced broadcasting environments.
Working to bring new products to market such as X2Pro and Project Parking, which ease the edit workflow.
IABM

The IABM Training Academy aims to solve the broadcast industry's skills shortage by providing focussed training. Working with them to help define course content.
The Foundry

A leading developer of visual effects and image processing technologies that boost productivity and workflow in film and video post production.
www.thefoundry.co.uk
Working with them on the creation of STORM 2009-2011.
Caretta Software

A software manufacturer of user interface design and software prototyping tools
www.carettasoftware.com
Digital Vision

Provides innovative image restoration, enhancement, colour correction and data conforming systems that movie studios, television networks and post-production facilities use to produce and enhance feature films, TV programs and commercials.
www.digitalvision.se
Freeman Christie

Brand and communications consultancy
Read more about our work with Freeman Christie
www.freemanchristie.com
Hawkins\Brown

Hawkins\Brown is a London based architectural practice.
www.hawkinsbrown.co.uk
Hibbert Ralph Animation

Hibbert Ralph Animation is an award-winning animation production company based in central London
www.hra-online.com
Pixel Power

The world leader in broadcast graphics generation systems for television
www.pixelpower.com
Rising Sun Research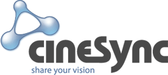 Produce cineSync a remote review and approval tool that allows people to review visual media, live with anyone, anywhere in the world.
www.cinesync.com
Before starting effectivus Chris worked with other technology companies helping them to deliver productsto market, including:
OMG plc
Eastman Kodak
Avid Technology
Parallax Software
ITN